98 Years Old-ish
My grandfather died this week. He was 98. For those of you who went to public school, that's two years shy of a century. He lived through the Great Depression, WWII, and H.R. Pufnstuf. But never questioned my dad's decision to play with puppets for a living. (He is a ventriloquist).
There's a lot to be said for that generation; They worked without the expectation of being rich (reality TV hadn't been invented, so the pursuit of being famous just to be famous was a nonexistent concept). They denied being called heroes saying, "We were just doing our jobs."  And most selflessly, none pursued their dreams of becoming a "professional DJ".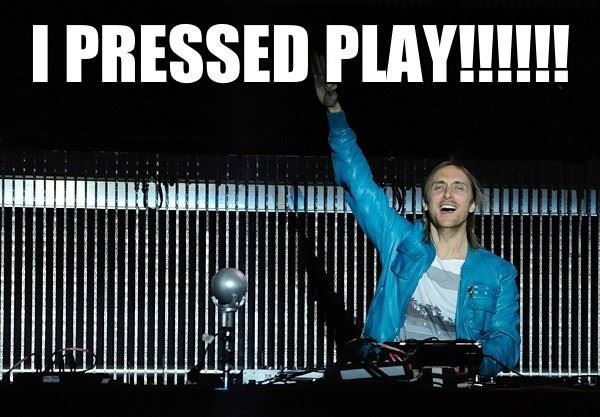 Sure there was a lot of sexism/racism/homophobia/etc...but the only real way to grow, is to learn from your mistakes (or in our countries' case, keep making mistakes and pretended we learned from them, but continue to make said mistakes for many years to come).
My advice, listen and learn as much as you can from older relatives. Be warned, you are going to have to navigate through a bunch of stories about Jill's third hip replacement, but you will find some gems. Mine was hearing first hand accounts of how my grandfather used to play saxophone and tour with the Glen Miller Orchestra. He claimed to be with them in the 1932 film Grand Hotel (I scoured that movie and never saw him. But for his sake, I'll just pretend).
He laid the foundation for my performance family. He wasn't perfect. He often drove my family nuts. But he was a good person and will be missed. Rest in peace.